Worlds: Sorceress of Faith
Faith is the daring of the soul to go farther than it can see. -- William Newton Clark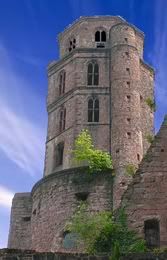 Jaquar's Tower
Marian/Brandy and Jack/Richard Wilse. You'll be seeing a lot of different scenes that were cut from the front of the book...here's one with Jack Wilse, Marian's ex-lover, who's mentioned in Sorceress. I rewrote this scene a couple of times adding and subtracting magic...
Jaquar's First Cut Scene, Original Preview for Sorceress of Faith
Rough Draft of a Portion of Chapter 1
Enjoy!
Marian's Lorebook/Journal